International Junior and Teens English Summer School.
We strive to provide highest quality education, bridging your child's success with well formed infrastructure of knowledge and resources.
Edinburgh - Homestay Programme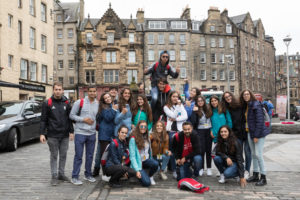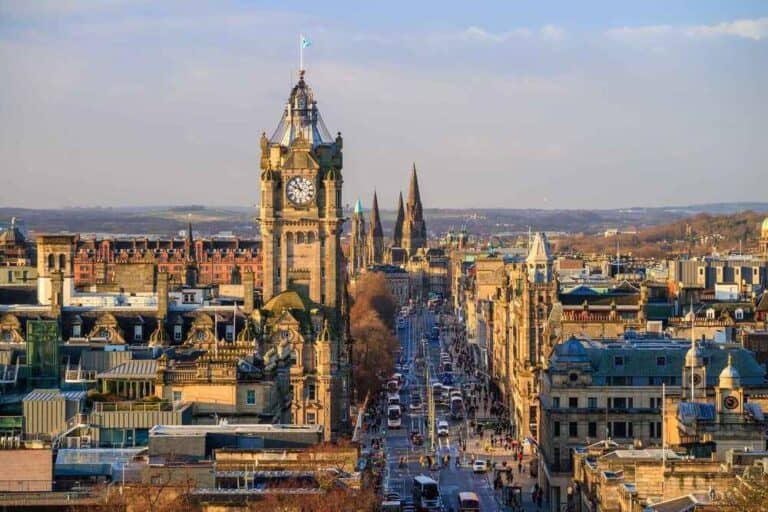 Summer School Homestay, Edinburgh
Edinburgh is Scotland's capital with medieval Old Town and elegant Georgian New Town with gardens and buildings. The sights worth visiting are Edinburgh castle, Arthur's seat or Edinburgh's scary dungeon.
The school's location is a walk away from cafes, restaurants and attractions of the centre. The social, cultural and sporting activities are usually in the afternoons and include a full-day excursion a week.
Highlights:
Cultural and language experience in Scottish capital
Balanced programme with lessons, activities and opportunities to meet other students from all around the world
Well established school with experienced staff and teachers
International Summer school
Full Programme all inclusive
Happy International Students.
Immersion English learning for junior and teens.
Our international summer school strives to offer the best of teaching and cultural experience to all our international students. Our programmes are designed to get the full local cultural immersion by experiencing our homestay accommodation, moreover, the learning of the language is  combined with excellent social activities.
Learn English, Experience the Local Culture and Have Fun
"Our homestay summer school programmes provide the comfort of being at home and experience a different culture while during the day the students learn English and take part in many social activities."
"The programme has been designed with high standard and the host families were very welcoming, my students felt at home from the beginning."
Junior and Teens English Summer School Sample Programme
 

Morning

Afternoon

Evening

Day 1

Arrivals

Arrivals

Evening with families

Day 2

Placement Test and Lesson 1

Welcome Walking tour of the town

Welcome Disco

Day 3

Edinburgh with walking tour of Royal Mile and entrance to Edinburgh Castle

Shopping on Royal Mile

Evening with families

Day 4

Lesson 2

Lesson 3

Karaoke

Day 5

Lesson 4

Fun quiz

Evening with families

Day 6

Lesson 5

Free afternoon

International Evening

Day 7

Full day excursion to Glasgow with walking tour of city centre

Visit to Kelvingrove Gallery of Modern Art

Evening with families

Day 8

Lesson 6

Edinburgh with visit to National Museum of Scotland

Evening with families

Day 9

Lesson 7

Edinburgh with self-guided visit of Scottish Parliament and to climb Arthur's Seat

Calton Hill, tour of the Monuments

Evening with families :

Day 10

Lesson 8

Edinburgh with visit to St Giles' Cathedral

Evening with families

Day 11

Lesson 9

Free afternoon

Evening with families

Day 12

Lesson 10

Edinburgh. Visit to Writer's Museum, Museum of Childhood and Museum of the Mound

Evening with families

Day 13

Full day excursion to Stirling by coach

Entrance to Stirling Castle with walking tour of Stirling and visit to Loch Lomond

Farewell Disco

Day 14

Optional Excursion

Optional Excursion

Evening with families

Day 15

Departures

Departures

Departures

 

 

 

 
 Please note that the sample programme refers to the previous year programme, this year summer programme will be released 3 weeks before departure.  
Language Summer School for Junior and Teens
Pre-Enroll for a summer programme.
Please feel free to ask any information you may have, we will be happy to assist you with any enquiry.