Language and Youth Development Courses
Mini-stay for School Groups
We can arrange almost any type of course for your school groups with the flexibility to plan your trip and other activities. Your typical mini-stay would include 15 hours of English tuition, accommodation, activities, transfer from/to the airport. We can tailor-make the stay according to the requests whenever possible and book theatre, attractions tickets, arrange company visits or visits to universities in some locations and much more. Our mini-stay courses are tailor-made to the requirements and specifications of each individual school group, they are designed around a theme or a particular experience the group wishes to enjoy during their mini-stay. UKEDA is an experienced provider of year-round English language school trips and we can organise everything for your stay, from multi-activities programme to subject-focused learning activities. We also offer High School buddy programme, High School Experience, IGCSE and for the Italian Schools the new government compulsory programme "PCTO", all our activities have the focus to improve your English language skills.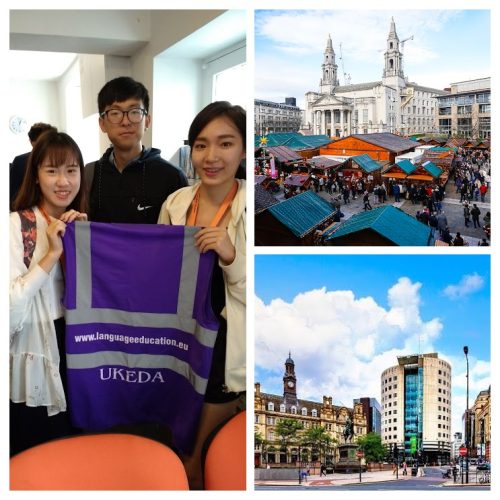 Learn. Discover. Gain New Experiences!
Learning Experience for Youths
Home of the Royal family this beautiful country will fascinate you with the beauty of its cities, countryside and culture. This is home of the English language which is spoken in many countries as first official language. So why you do not have a look at our educational offers that we have for your school group.
Travelling around this country will surprise you with its great variety of historical and cultural places of interest. Irish people are known for their great friendliness and warmth when it comes to receiving foreigners, so this makes the perfect country to practise your English. Have a look at our programmes!
Former British colony, crossroads of sea routes, merchants and languages, its location between Africa and Mediterranean Europe gives Malta an incredibly unique identity, with a touch of British manners. Great place if you want to study English in a small country within easy access to many attractions. Get ready and see our offer for your students!
Mini-stay language courses
Our mini-stay school group travel is becoming more and more popular each year. Many schools are now offering mini-stay language courses as a way to help students learn new languages. These mini-stay courses usually last for one or two weeks, and allow students to live in a foreign country and learn about the culture first-hand. The programmes allow students to take classes and socialize with their peers. They are able to immerse themselves in the language and culture of another country. Students that attend these programmes usually spend their days exploring their destination city or attending classes.