International Junior and Teens English Summer School.
We strive to provide highest quality education, bridging your child's success with well formed infrastructure of knowledge and resources.
Oxford - Homestay Programme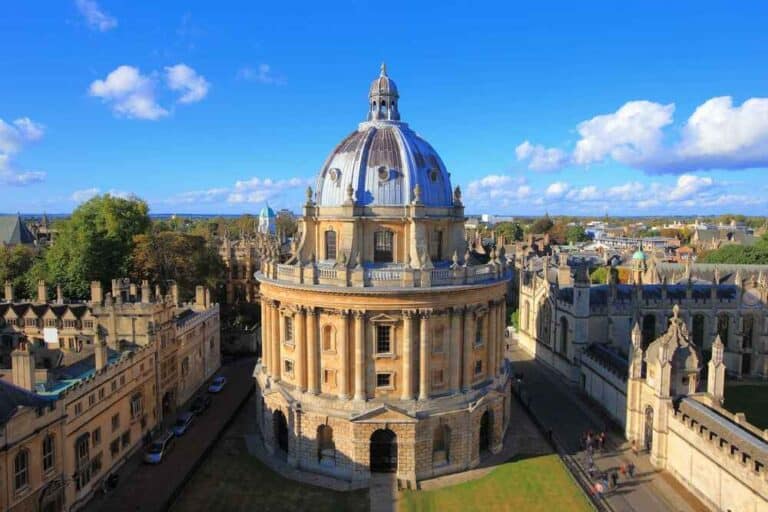 Summer School Homestay, Oxford
Oxford is a typical British yet cosmopolitan city steeped in history and culture. It is a home to one of the oldest universities in the world. Except the famous Christchurch students can visit sights and museums like Radcliffe Camera, the Ashmolean Museum or Bodleian Library.
The school of English is located conveniently in the centre of Oxford only moments from a bus stop. The well-organized programme consists of English lessons and activities. The activities enable students to have fun and get to know their classmates.
Highlights:
Stay at the famous Oxford with historical buildings and famous colleges
Improve the language skills not only in lessons but by making friends during trips and by living with a host family
Easy to get to form any London airports
International Summer school
Full Programme all inclusive
Happy International Students.
Immersion English learning for junior and teens.
Our international summer school strives to offer the best of teaching and cultural experience to all our international students. Our programmes are designed to get the full local cultural immersion by experiencing our homestay accommodation, moreover, the learning of the language is  combined with excellent social activities.
Learn English, Experience the Local Culture and Have Fun
"Our homestay summer school programmes provide the comfort of being at home and experience a different culture while during the day the students learn English and take part in many social activities."
"The programme has been designed with high standard and the host families were very welcoming, my students felt at home from the beginning."
Junior and Teens English Summer School Sample Programme
Morning

Afternoon

Evening

Day 1

Arrivals

Arrivals

Evening with families

Day 2

Placement Test and Lesson 1

Half Day orientation of Oxford

Evening with families

Day 3

Lesson 2

Museum of History of Science

Welcome Disco

Day 4

Lesson 3

Free Afternoon

Evening with families

Day 5

Lesson 4

Cristchurch College

Movie night at the school

Day 6

Lesson 5

Bowling

Evening with families

Day 7

Full day excursion to London by train

Walking Tour with free time on the South Bank

Or Covent Gardens

Evening with families

Day 8

Lesson 6

Botanical Gardens

International Evening

Day 9

Lesson 7

Ashmolean Museum

Talent Show

Day 10

Lesson 8

College Visit

Evening with families

Day 11

Full day excursion to Statford upon Avon

Statford upon Avon

Evening with families

Day 12

Lesson 9

Free afternoon

Evening with families

Day 13

Lesson 10

Shopping in Oxford

Evening with families

Day 14

Optional Day

Optional Day

Farewell Disco

Day 15

Departures

Departures

Departures
 Please note that the sample programme refers to the previous year programme, this year summer programme will be released 3 weeks before departure.  
Language Summer School for Junior and Teens
Pre-Enroll for a summer programme.
Please feel free to ask any information you may have, we will be happy to assist you with any enquiry.