Blog
About Torquay: What to see and do.
Why Learn English in Torquay.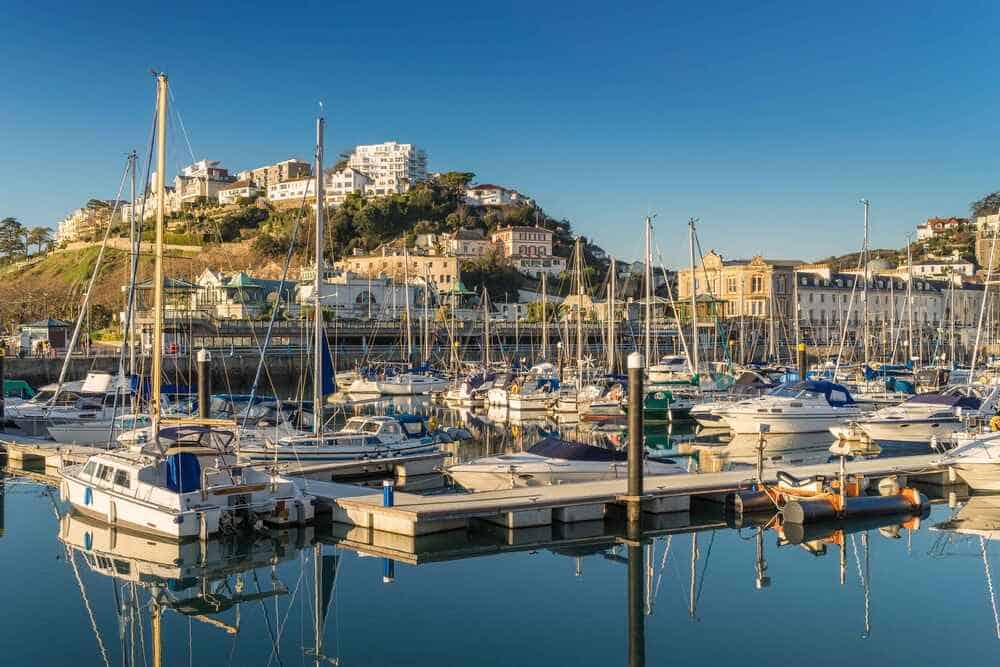 If you come to study your English course here, you can combine it with many water activities and if you come during the summer you might try water-skiing or windsurfing. Torquay harbour has shops for hire of the necessary equipment.
If you prefer just a walk by the sea then there are many beaches around. The main beach for Torquay is Torre Abbey Sands that is popular with locals and visitors thanks to its nice sands and views. You can visit the Torquay Museum on a rainy day with its exhibits of local history and with a gallery dedicated to Agatha Christie whose life is connected with Torquay.
Only 20 minutes from Torquay harbour by bus is Babbacombe Model Village. You can discover a miniature world full of model scenes of all kinds showcasing English life and culture. It Is located in beautiful gardens that cover over four acres.
There are more than 400 models of houses, stately homes, factories, shops, entertainment venues and environmental features. There are beautiful gardens close to the School of English called Princess gardens. You can see exotic plants and have a pretty view of Torquay's seafront.
Very interesting place to visit is Kents Cavern a system of prehistoric caves. You can see spectacular stalagmites and stalactites. These 400 million-year-old rocks are a glimpse into Britain's prehistoric past, providing an educational-yet-entertaining experience.