Manchester, located in the north-west of England, is part of the second-largest urban area in the United Kingdom and the fourteenth in the European Union.
It was the first industrialized city in the world and played a central role during the Industrial Revolution. Today it is an important artistic, financial, media and higher education centre. It is also home to two of the most prestigious international football teams.
Steeped in history, with a city centre considered a World Heritage Site by Unesco for its network of canals and mills built during the 17th and 19th centuries.
During your school English language trip you will be visiting many important sites such as the Museum of Science and Industry, its important university and much more.
Sample Programme - Manchester Ministays
This a mini-stay sample programme based on
Sunday 
arrival and departure on the following Saturday / 6-night programme
| Monday | Tuesday | Wednesday | Thursday | Friday |
| --- | --- | --- | --- | --- |
| Breakfast | Breakfast | Breakfast | Breakfast | Breakfast |
| Lessons 9:00-12:00 | Lessons 9:00-12:00 | Lessons 9:00-12:00 | Lessons 9:00-12:00 | Lessons 9:00-12:00 |
| Lunch | Lunch | Lunch | Lunch | Lunch |
| City Tour | Manchester Art Gallery | Manchester Cathedral | Science and Industry Museum | Manchester Museum |
| Dinner | Dinner | Dinner | Dinner | Dinner |
| Family Night | Bowling | Family Night | Cinema | Night Event |
*Please note that this is a sample program only, and it is for illustrative purposes only, the program will be designed upon your requests. English course am or pm subject to availability.
Host Families
The homestay is perhaps the most complete immersion method, ideal for students who want to take English courses, allowing them to make the most of the experience. Students will be sharing a room with one or two classmates and will be hosted by a local experienced host family, this will be a full-immersion cultural experience as they will see how locals live, what they eat and more. For some students, this may be a life-experience challenge as for most of them this will be their first experience outside their parents' home but worth to try as we think this will let the students grow not only culturally but also personally. For most of the students, instead, this will be a home away from home and enjoy the experience with the locals. All host families are checked and inspected regularly and need to abide by a certain pre-set standard requirement.
Residential Accommodation
We have the availability of residential accommodation all year round, our type of accommodation varies depending on your budget and requirements. We can offer students residence accommodation with students staying in two or three per room with shared or private facilities, hotel or B&B accommodation with students staying in triple or family rooms with private facilities. If you would like to choose this option for your students but your budget is very limited, we will be able to offer hostel accommodation. Most of our hostels are 4 stars with students staying in multiple rooms of 4,6 and sometimes 8 students in a room with private facilities, but we have also budget hostels where students will be staying in larger rooms with or without an en-suite room. We will organise for you, breakfast and dinner if this is required. Most of our residential accommodation is situated in the city centre or not far from it, but please bear in mind that availability may be limited, therefore, for this option, we may require an advance booking.
Home Mini-stay Cardiff Cardiff is a beautiful city for your mini-stay school group English language programme. The city's many fascinating sites, such as the National
Read More »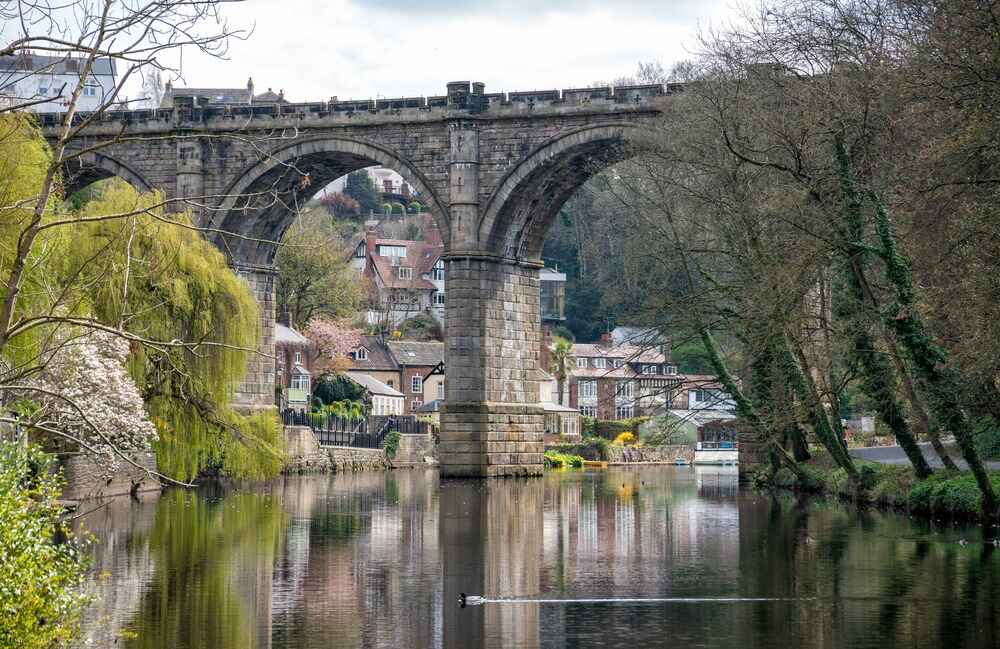 Home Mini-stays Harrogate The elegant city of Harrogate is located in the centre of an area full of beautiful houses and manor parks in Yorkshire.
Read More »
If you decide to study you English Course here you will experience culture, history, fun…
Read More »
09:00 AM – 17.00 PM
Monday – Friday
Head office: + 44 (0) 20 3519 1247